Are you worried about where to take gold for cash? Gold Spot is at your rescue. We are the pioneers of cash against the gold concept in the industry and is the most trusted name and the reliable gold buyer. For selling gold, the Gold Spot is the appropriate destination for you. Unlike other gold buyers, we offer maximum value for your precious gold, be it in any form.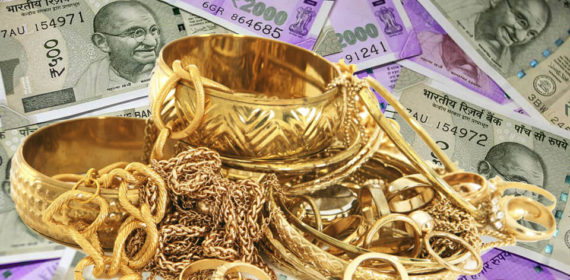 Gold Spot is the leading gold buyer who provides cash for gold at better prices. So if you are in the search for the best place to sell jewelry and other items or forms of gold, you are in the right place. You can visit us and sell your gold for cash. The mode of payment will be according to the preferences or desires of the customers.
Selling Gold In The ForGold Spot
No one will sell gold unless there is some emergency and thus, you must need a genuine buyer. As an experienced jewelry buyer in the industry, firstly, we understand the hardships people are going through while selling their gold. Thus, we stand with you when you need us and provide you the complete assistance in selling gold by guiding in the best way. One of the major fear of customers while selling their gold is what will they get the appropriate value for their products. And people have apprehensions that once the jewelry buyers understand that you are in urgency, they will fool you by not providing the appropriate value for the gold. This kind of negative thoughts and anxieties make the person distressful.
Gold Spot is the place that offers the transparent way of transactions of cash for gold. We evaluate the purity of gold using Karatmeter, the most authentic way to check the purity of gold. The testing will be done in front of customers' eyes and will give the best value. We never force you to sell your gold to us after the evaluation. You can even compare our rates with the competitors and find that we are providing the best rates as a trustworthy gold buyer.

What Can You Sell At The Gold Spot ?
Gold rings
Gold bracelets
Gold chains
Gold coins gold bars
Gold ornaments
Other gold items
Procedures Of Cash For Gold
The customers can bring any kind of gold jewelry items whether it is old, new, usable, unwanted or even coins.
The purity of the gold items brought by the customers is checked by the well-trained gold or silver experts in a personalized secure cabin.
The purity test or the value of gold jewelry is evaluated using Karatmeter.
Once the testing and evaluation is finished, experts will give the possible highest quote for the jewelry to the customer.
Customers can collect the gold encashed for "highest value paid".